Don't Let Tech Troubles Slow Down Your Business
It's frustrating when technology doesn't work right, and it cuts into your bottom line. Don't let your business be held back by technology setbacks.
Schedule a Call
Reliable Technology That Saves You Time and Money
With proactive Managed IT services, your technology runs efficiently and consistently.
You can stay focused on your business knowing you have an IT partner you can trust.
Mitigate data breaches and financial losses by keeping your data and your customers' data protected.
We Focus on Your Technology So You Can Focus on Your Business.
Affordable Managed IT for Businesses of All Sizes
Hundreds of Happy Customers
IT Professionals with Decades of Experience
Schedule a Call
It's easy to have technology that works
We'll discuss your goals, assess your needs, and identify any risks.
Your customized plan will address your needs and help position your company for growth.
Focus on growing your business instead of worrying about how your technology is functioning.
"You were super speedy, and I am able to do my job now. I really appreciate your quick response. Thank you!"

Scotts Bluff County
"Everything is always explained to me and taken care of in a timely fashion, and I am able to continue with my day!"

Kim R.
"Drew was able to take difficult circumstances (me being on vacation in a remote location with bad internet service) and still complete the task of setting up my new computer in the time we had allotted . . . Lifesaver!!!"

Corinne D.
"Landon did a great job with this [technology] issue. There were many levels to get this issue fixed, and it took a lot of time to get it taken care of due to no fault of his. It was great to work with him. Again. Great Job!"

Travis D.
At Bytes, we know you want to be confident you can run your business effectively. So you need technology you can depend on. But it's frustrating how time-consuming and complicated it can be to keep your tech working right, and we believe you should be able to focus on your business rather than worry about technology. With Managed IT Services from Bytes, you have a true IT partner who handles all your technology needs for you so can focus on running your business.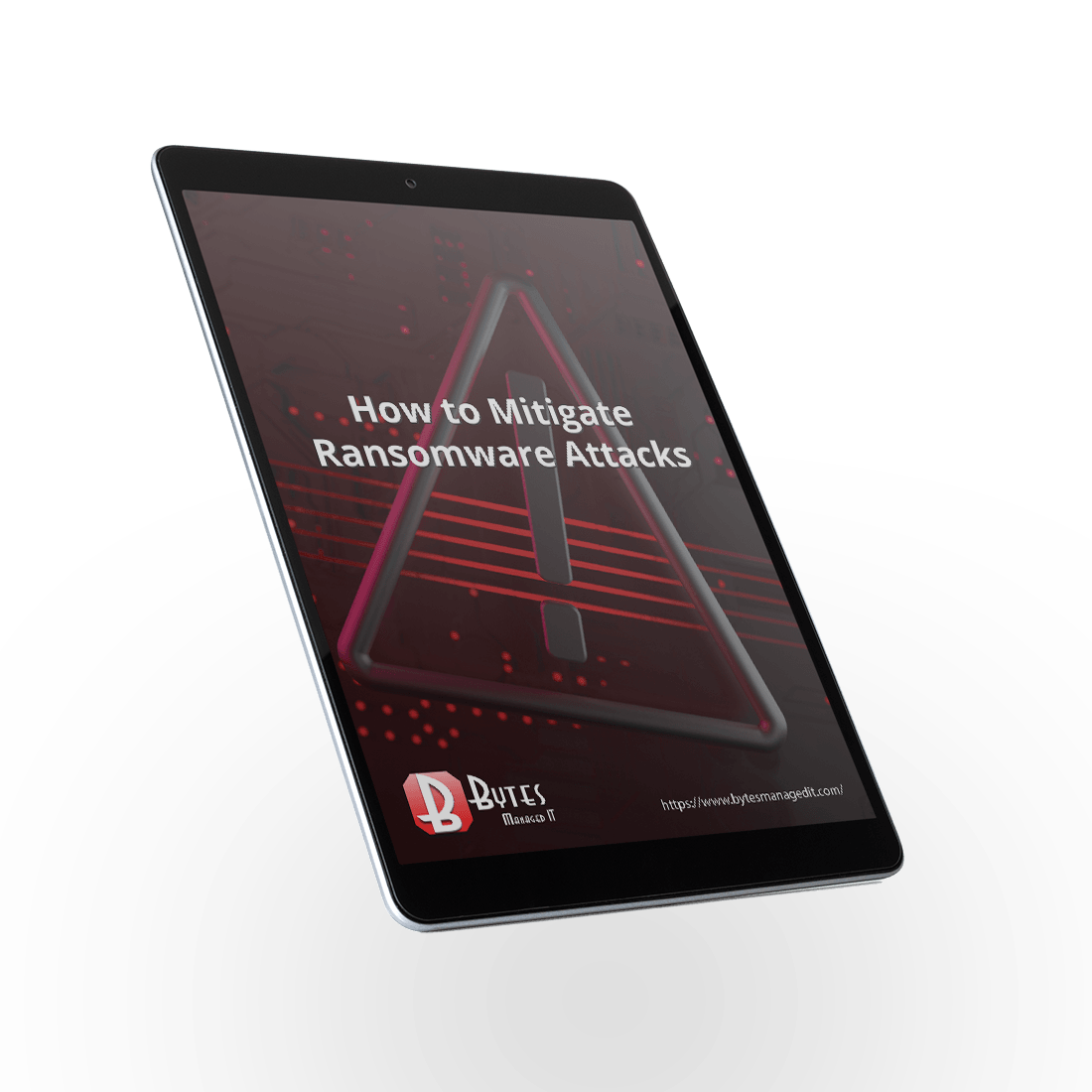 Learn How to Protect Against Cyber Attacks Such as Ransomware
Enter your first name and email below and we'll send you this download instantly!
The Best Computer And Network Solutions
Helping your business make IT easy
We want to make technology simple and easily manageable for your business, which is why for nearly twenty years, we've helped hundreds of businesses just like yours mitigate the frustration and financial stress caused by technology problems and instead be able to rest easy knowing they have a reliable and proactive team of IT professionals looking out for them.
Founded by Todd Lewis and his father Darrell, Bytes has continued to lead businesses in the successful navigation of the ever-changing landscape of technology.